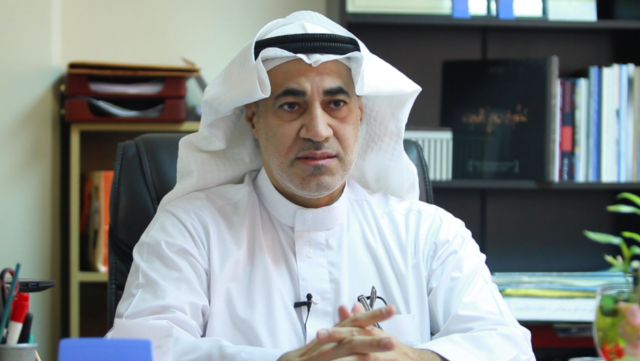 In November 2016, the Government of Bahrain charged prominent human rights lawyer Mohammad al-Tajer with "insulting government institutions, inciting hatred of a religious sect, and misusing a telecommunications appliance." If convicted, al-Tajer could face more than five years in prison. No date has been set for his trial.
Bahrain's public prosecutors cited a private WhatsApp voice message allegedly sent by al-Tajer in early 2016 as evidence behind these charges. This proved al-Tajer's suspicion that authorities are employing surveillance teams to intercept "every word about Sunnis, Saudi Arabia, hatred of the regime, or insults against the king." Al-Tajer does not know how authorities obtained a copy of the WhatsApp message.
Al-Tajer has worked with international human rights bodies to call attention to the human rights abuses in the kingdom. He has worked with the United Nations Secretariat on several occasions, including with the Office of the High Commissioner for Human Rights (OHCHR) and the Special Procedures, in support of their work in Bahrain. Harassment by Bahraini authorities is not new to al-Tajer. In 2011, Bahraini authorities arrested the human rights lawyer and imprisoned him for three months. While in prison, authorities beat and tortured him. Additionally, al-Tajer described the government's acts of intimidation against him. He stated that, "video cameras had been set up in his house and private photos and a video of him" with family had be circulated on pro-government social media. Al-Tajer believes the Bahraini secret police was responsible for this surveillance and invasion of privacy.
Harassment by the Bahraini authorities against al-Tajer has expanded to actions taken against his family. On 5 November 2015, Bahraini security arbitrarily arrested al-Tajer's brother, Ali al-Tajer, and transported him to an unknown location where they held him incommunicado for 25 days. On 30 November, al-Tajer received a call from a Bahraini public prosecutor. The prosecutor informed al-Tajer that he was needed in court to represent his brother; the trial was set to begin in thirty minutes. By the time al-Tajer made it to the courtroom, he realized the hearing had already been in session for some time, and that the authorities had prevented his brother from accessing legal counsel. During Ali al-Tajer's 25-day secret detention, authorities severely tortured him. A forensic doctor examined Ali al-Tajer on 29 December 2015, and referred him to three different medical specialists. However, the public prosecutor denied that the doctor had reported seeing any signs of torture on his body. Ali al-Tajer remains imprisoned without adequate access to medical care.
The government harassment faced by Mohammad al-Tajer and his family illustrates the level of repression in Bahrain. Authorities continue to bring up charges against the lawyer as he works to represent victims of human rights abuse. Al-Tajer has been a public advocate in calling for human rights reform in the country. The most recent action against Mohammad al-Tajer, and the ongoing imprisonment of his brother Ali al-Tajer, only serves to demonstrate that the Bahraini authorities are not committed to reform.
Mobashra Tazamal is an Advocacy Fellow for ADHRB.