On 10 December 1948 the U.N. adopted the Universal Declaration of Human Rights. In commemoration, every year on the 10th of December, the world celebrates International Human Rights Day. On this day, the international community is reminded that it has an obligation to stand up for human rights and work towards a world where all basic human rights are protected. Today, in celebration and solidarity, Americans for Democracy & Human Rights in Bahrain (ADHRB) would like to highlight some of the many human rights defenders (HRDs) in the Gulf Cooperation Council (GCC).
Bahrain
The Government of Bahrain consistently violates human rights and detains political activists and HRDs. Some of the most prominent cases include Abdulhadi al-Khawaja, the co-founder of the Bahrain Center for Human Rights (BCHR) along with co-founder Nabeel Rajab.
Al-Khawaja faces a life sentence for participating in peaceful government protests during the 2011 pro-democracy movement. Rajab is currently detained, facing up to 15 years for tweets about the Saudi-led coalition in Yemen and Bahrain's treatment of prisoners. Both men have experienced torture and ill-treatment during their imprisonment.
Ghada Jamsheer is a prominent women's rights activist and president of the Women's Petition Committee. Authorities imprisoned her on charges of criticizing the government.
Saudi Arabia
In the Kingdom of Saudi Arabia (KSA), HRDs and activists are consistently denied of their basic human rights. Waleed Abu al-Khair is a prominent activist and founder of the Monitor of Human Rights in Saudi Arabia. KSA authorities detained Al-Khair for his work. He currently faces 15 years in prison and travel-bans. Raif Badawi is the co-founder of the Saudi Liberal Network website and has been arrested for comments made there. He faces a 10-year sentence. Samar Badawi actively challenges Saudi's guardianship system. She was one of the first to petition to allow women the rights to drive, vote, and run in municipal elections. She is the first woman to file a lawsuit for women's suffrage in the KSA.
Ali al-Nimr, Abdullah al-Zaher and Dawood al-Marhoon are some of Saudi's prisoners who face the death penalty for alleged crimes committed as children. KSA has an ongoing record of detaining minors (some as young as 13) and sentencing them to the death. The three boys were arrested without warrants and tortured. Confessions were extracted under duress with charges related to their participation in peaceful anti-government protests.
United Arab Emirates
In 2013 the UAE arbitrarily denied family members, international observers, and the international media access to the mass trial of 94 critics (the UAE 94) of the government. Mohamed al-Roken was a human rights lawyer and activist vocal about democratic reforms. He is currently serving out his 10-year prison sentence.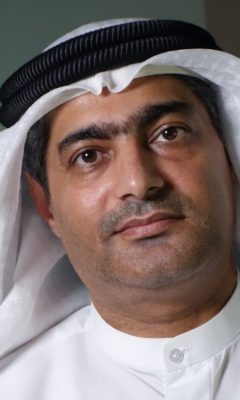 Ahmed Mansoor is a prominent human rights activist in the UAE and member of the Human Rights 
Watch Middle East Advisory Committee. Mansoor has called for governmental reform and reported ongoing harassment and surveillance by the UAE government. In an unfair trial, Mansoor was sentenced to three years in prison for insulting the country's top officials. He was later pardoned, and he continues working to promote human rights in the UAE.
Nasser Bin Ghaith has been detained twice for his online expression. Bin Ghaith has been forcibly disappeared for comments he made on twitter. He has reappeared in court, but remains in incommunicado detention.
Qatar
Though Qatar boasts of their commitment to human rights, the government fosters an environment of self-censorship. Qatar has recently been under scrutiny for their violations of migrant rights surrounding the construction of the 2022 World Cup facilities. The Government of Qatar has detained four separate international journalists attempting to cover migrant workers. Recently, the government blocked its leading independent news source, Doha News.
Mohammad ibn al-Dheeb al-Ajami is a poet who has publically criticized members of the royal family. He was immediately arrested and tried. Reportedly, al-Dheeb was not allowed to speak during his defense. He was sentenced to 15 years, but pardoned after international pressure demanding his release.
Kuwait
Abdullah Fairouz Abdullah al-Kareem was most recently sentenced to five years in prison and deportation for a tweet stating, "those who live in royal palaces should not be immune from prosecution." Al-Kareem is the Secretary General of the Kuwaiti Movement for Justice and Development. He is currently in detention serving his sentence.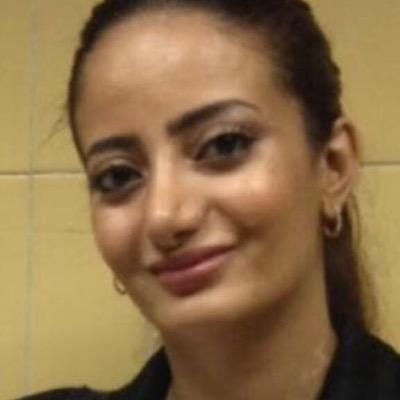 Rana al-Sadoun is a member of the National Committee to Monitor Violations. An active social mediaactivist, al-Sadoun was put on travel ban without explanation, later receiving summons for having insulted the emir. She was then sentenced to three years in prison with forced labor after posting a speech by an opposition leader on YouTube denouncing autocratic rule. Her sentence has since been overturned.
Oman
Nabhan al-Hanshi is the founder of the Omani Monitor for Human Rights. The organization documents the harassment and arrests of political and human rights activists and other human rights-related matter in Oman. Al-Hanshi was first arrested after peacefully demonstrating; his second arrest was in relation to blog posts "insulting the Sultan." After a temporary release from prison, al-Hanshi and 35 other convicted activists fled the country.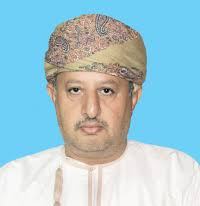 Ibrahim al-Ma'mari is the editor and founder of the independent Azamn newspaper in Oman. The Omani government suspended the paper and detained al-Ma'mari after a report revealing corruption in Oman's judiciary system. He was sentenced to three years in prison and later released on adjusted bail.