On 11 July, the Government of Saudi Arabia executed four men from the Eastern Province because of their participation in protests. According to the Saudi Ministry of the Interior, the men, Yusuf al-Msheikhass, Amjad al-Muaybed, Zuhair al-Basri, and Mahdi al-Sayegh, were guilty of a number of terrorism-related crimes. However, according to human rights organizations Amnesty International and the European-Saudi Organisation for Human Rights (ESOHR), Saudi authorities tortured at least three of the men into confessing to committing these crimes. The men were sentenced to death and executed on the basis of their coerced confessions and their execution comes one day after Saudi Arabia executed six men. Americans for Democracy & Human Rights in Bahrain (ADHRB) condemns the executions in the strongest terms
Yusuf al-Msheikhass is the brother of Ahmed al-Msheikhass, a Saudi human rights defender. Saudi authorities arrested Yusuf al-Msheikhass on 26 February 2014 after he took part in protests in the kingdom's Eastern Province. While in detention, authorities tortured al-Msheikhass, depriving him of sleep, hanging him from the ceiling and beating him with a bamboo cane and electrical cable until he signed a confession. The government finally tried al-Msheikhass on 26 June 2015 in the Specialized Criminal Court (SCC), Saudi Arabia's notorious counter-terror court that is noted for admitting confessions obtained under torture. During his trial al-Msheikhass told the judge that officials had tortured him, but the court refused to fully investigate his claims. On 6 January 2016, the SCC sentenced him to death.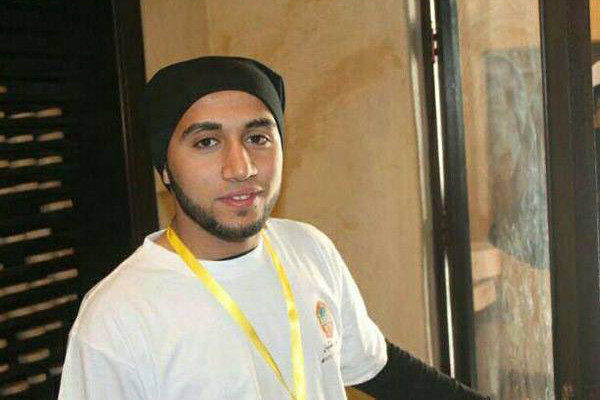 Saudi security forces dressed in civilian clothing forcibly disappeared Amjad al-Muaybed on 17 June 2013.Officials held al-Muaybed in solitary confinement and tortured him, beating and electrocuting him until he signed a confession. When officials allowed al-Muaybed's family to visit him they noticed that al-Muaybed had been tortured and had lost a lot of weight. Saudi officials brought al-Muaybed in front of the SCC in January 2014, eight months after his arrest. Among his numerous charges were terrorism-related charges, such as being affiliated with a terrorist organization, participating in riots, and disobeying the King, as al-Muaybed had participated in the protests in Qatif in February 2011. Because al-Muaybed had confessed to the charges under torture, the court found him guilty, and on 9 December 2015 sentenced him to death. His sentence was approved by the High Supreme Court on 16 March 2016.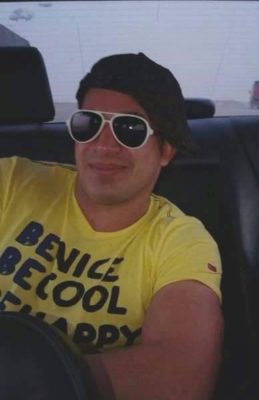 Authorities arrested Zuhair al-Basri on 20 June 2013 after he was admitted to the hospital for surgery on his leg. However, officials prevented him from receiving treatment and detained him in solitary confinement for 14 days. Authorities tortured him, including by beating him on his injured leg, until he confessed to a number of crimes, including participating in rallies, and throwing Molotov cocktails. According to a statement by the Ministry of the Interior, Mahdi al-Sayegh also faced charges that included participating in marches and throwing Molotov cocktails.
All four men faced numerous charges that included protesting and participating in "riots" in the Eastern Province, as well as other terror-related charges such as attacking Saudi security forces. Under Saudi Arabia's counter-terror law, participating in protests can be classified as "disrupting public order" under the Article 1 of the law. However, the law has come under criticism from human rights groups and UN Special Rapporteurs for its broad interpretation of terrorism. Equally concerning is the government's use of torture to force the men to confess, and the SCC's admittance of that evidence.
"The execution of these men is an appalling example of Saudi Arabia's deeply flawed judicial system. The men were arrested solely in relation to their participation in protests as they were exercising their internationally-sanctioned right to freedom of assembly and association," states Husain Abdulla, Executive Director of ADHRB. "The charges put to them are entirely spurious and the result of coerced confessions extracted under severe torture. The admittance of their confessions as evidence demonstrates the deeply problematic nature of the Specialized Criminal Court, in which defendants are routinely denied their internationally-sanctioned due process rights."
The execution comes one day after Saudi authorities executed six men, meaning the kingdom executed 10 men over two days. ADHRB is deeply concerned about this spike in executions, particularly concerning the four protesters who were tortured into confessing. ADHRB calls on Saudi Arabia to amend its counter-terror law so that protesting is not a crime. Saudi Arabia must also immediately implement a moratorium on the death penalty and release all political prisoners.