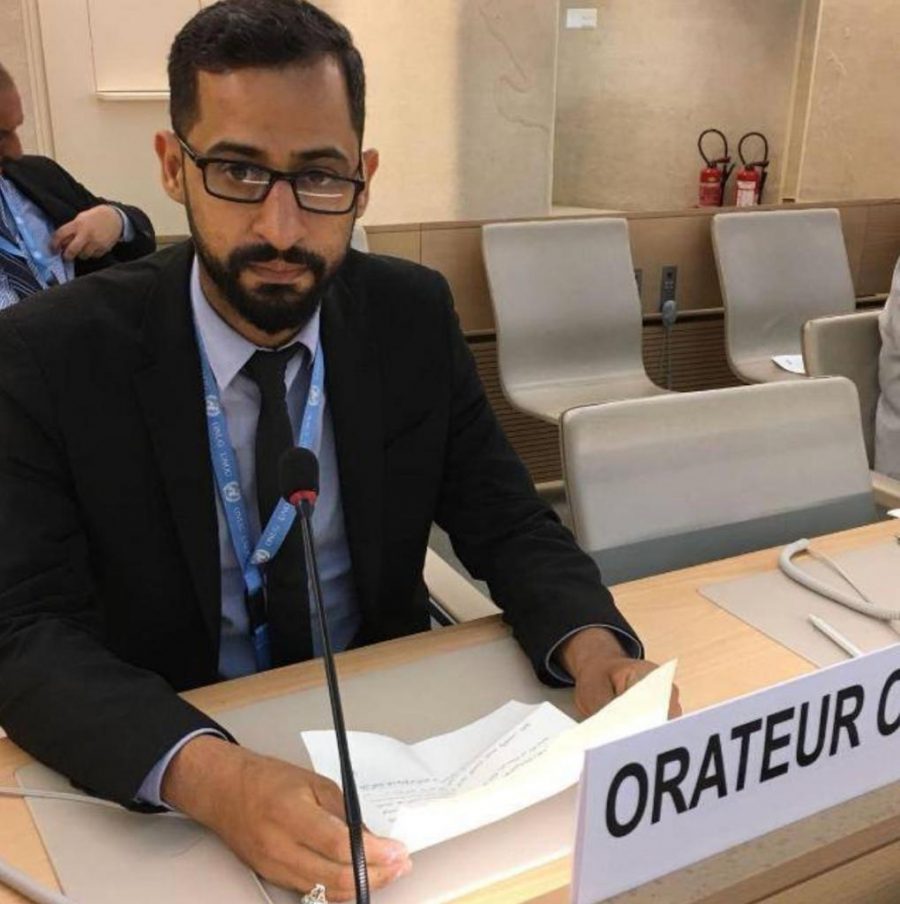 On 4 July 2019, during the 41st session of the UN Human Rights Council in Geneva, an oral statement was delivered in Arabic during Item 6 UPR Outcomes, drawing the Council's attention to the Hadi government's failure to comply with UPR recommendations. Highlighting the government's blatant disregard for human rights during the ongoing conflict, ADHRB asks the Human Rights Council whether such an administration can be trusted to uphold UPR mechanisms. Please continue reading below for the English translation.
—
Mr. President,
We express dismay at the internationally recognized Hadi government's total disregard for the UPR recommendations.
As a result of this disregard, Yemen did not become a member of the ICC during the pre-war transitional period.  Instead, the Hadi government established a National Commission to investigate human rights violations in Yemen but which to this very date has not done so impartially, leaving millions of victims in Yemen without a credible venue to seek legal redress.  
Towards the UPR recommendations on the right to health and education and the right of the child, the Hadi government record exhibits a total disregard.  Hadi government supported Coalition airstrikes systematically targeted 344 health facilities and 902 schools, consequently decimating both sectors over the course of 4 years, leaving millions of civilians out of school and lacking access to healthcare.  The Hadi government supported Coalition blockade deprives 18 million people from having access to food and medicine; a policy that has resulted in the death of over 200,000 children.                                                                               
Mr. President,
What can be expected of a government that responds to the UPR's recommendations in such a manner?  
Thank you.
Mr. President,
What is it that can be expected of a government that responds to the UPR's recommendations in this manner?  
Thank you.