Bahrain | Updates from the Ground | News & Opinion
Saudi Arabia | Other Gulf States | UN Complaint Program
Bahrain
End Impunity: Violence against Journalists in Bahrain
Yesterday marked the anniversary of the 2013 murder of two French journalists in Mali. To commemorate their loss, the United Nations (UN) proclaimed November 2 the International Day to End Impunity for Crimes Against Journalists. The corresponding UN resolutions dedicated the date to all members of the press who have suffered from violence and have condemned the continued imprisonment, torture, and murder of journalists who simply strive to do their job with professionalism and integrity. Accordingly, Americans for Democracy & Human Rights in Bahrain (AHRB), the Bahrain Center for Human Rights (BCHR), and Bahrain Institute for Rights and Democracy (BIRD) would like to take this occasion to express grave concern regarding the Government of Bahrain's continued harassment of those who exercise their freedom of speech through traditional and social media.
Updates from the Ground
The criminal court also postponed the trial of the activist Khalil al-Halwachi to 8 December 2015. Khalil, accused of "insulting the judiciary," refused to attend the court, stating that it is an unfair trial and his lawyer is unable to properly defend him. 
An appeals court reduced Sadiqa al-Basri's prison sentence to one year from three years for "assaulting policemen."
The trial of Taiba Darwish was postponed to 13 December 2015. Taiba was arrested for "harboring fugitives."
Courts upheld, altered, or sentenced 112 individuals to over  228 years in jail, collectively, acquitted 5 individuals, and  81 individuals had trials postponed
17 arrested including 2 later released
Click here for the full report.
News and Opinion
Bahrain FA vowed to take action against demonstrators in 2011, document shows
More evidence has surfaced pointing to the complicity of Sheikh Salman Al Khalifa in the targeting of pro-reform athletes. An article located in the Bahrain News Agency archives, dated 7 April 2011, stated that the Bahrain Football Association would take action against any "players or administrators or coach" who had attended demonstrations or committed "any other action with the objective of removing the regime or insulting national symbols". A later BNA article confirmed Sheikh Salman would head a committee charged with identifying athletes involved in the protests. Read More
Majeed Milad to be Sentenced on November 11
A Bahraini court decided postponed the trial of Majeed Milad until November 11. Milad is the former elected president of the Manama Municipal Council and is a senior member of the al-Wefaq opposition bloc. The authorities have detained Milad since July 2 on charges of inciting disobedience of the law during a private political forum. Read More
Bahrain Denies Entry to New York Times Journalist
The Government of Bahrain denied New York Times columnist Nicholas Kristof a visa to attend the Manama Dialogue. High-profile delegations from around the globe gathered last week in Manama to discuss rising extremism, conflict, and sectarianism in the Middle East. Meanwhile, Deputy Secretary of State Antony J. Blinken attended the dialogue on behalf of the US State Department. Read More
Saudi Arabia
Irritated Profits: Why Lockheed and Boeing Downplay Saudi Human Rights Violations in Yemen
According to the UN, the war has left over 2,300 Yemeni civilians dead, 1.5 million displaced and 80% of the population in need of humanitarian assistance. Amnesty International reports that coalition airstrikes have killed more Yemeni civilians than any other cause during the war, and Human Rights Watch describes how the Saudi blockade prevents vital aid from reaching destitute Yemenis. The casual dismissal of these disturbing accounts as "hostile media reports" by Lockheed Martin and Boeing proves just how determined they are to ensure that U.S politicians ignore Saudi human rights abuses in Yemen so that profits from arms sales continue.
News and Opinion
Suicide attack on Saudi Arabian mosque

The militant group Islamic State (IS) has claimed responsibility for an attack that killed at least one person and injured a dozen others in Saudi Arabia. The bomb exploded at an Ismaili Shia mosque in the southern city of Najran, near the border with Yemen. Militants from the group have launched several deadly shooting and bomb attacks on Shia Muslims this year. Unconfirmed reports suggest that the number of dead might be higher. Read More
Saudi blogger Raif Badawi awarded Sakharov human rights prize
Saudi blogger Raif Badawi, whose flogging sentence caused an international outcry, has been awarded the European Parliament's Sakharov human rights prize. Parliament President Martin Schulz urged Saudi King Salman "to free him, so he can accept the prize".   Read More
Sentenced to Be Crucified
Nicholas Kristof argues that the US must be more critical of the Saudi government's human rights abuses and "its role legitimizing fundamentalism and intolerance in the Islamic world." Kristof highlights the imminent execution of Ali al-Nimr, a youth from the Eastern province who was sentenced to death at the age of 17 for participating in an anti-government protest. Kristof criticizes the tendency of Western governments "to bite their tongues" when it comes to the country's human rights abuses "because they see Saudi Arabia as a pillar of stability in a turbulent region."  Read More
Other Gulf States
The UAE shouldn't imprison activists in the name of counter-terrorism
The UAE's misapplication of counter-terror laws to curtail dissent and imprison critics undermines the country's ability to counter violent extremism, argues ADHRB's Kate Kizer and Ellen Duthoy in an op-ed published in Al Jazeera America this week. Even as prominent officials on both sides portray the UAE as a vital partner in the battle against violent extremism, the Emirati government has passed a series of national security laws that have been used to detain peaceful government critics alongside actual militants, a policy which directly undermines President Obama's stated approach to countering violent extremism.
More from ADHRB
News and Opinion
Rights Group Criticizes Election of UAE, Venezuela and Kyrgyzstan to UN Human Rights Council

The UN General Assembly elected 18 countries to the Human Rights Council last week. The UAE was one of the 18, but human rights organizations are criticizing the decision by citing the Emirati government's serious human rights abuses. When the Human Rights Council is "responsible for strengthening the promotion and protection of human rights around the globe," rights groups view the election of governments like that of the UAE as hypocritical.
But journalists are being silenced
The harassment of journalists is becoming more frequent in Yemen, and many local reporters  have either fled to their villages or left the country. Some have been threatened and assaulted, while others' homes have been ransacked, their families living in constant fear. There are only a handful of foreign journalists in the country and they keep a low profile.  Read More
New Qatar sponsorship law met with frustration, praise
Under Law No. 21 of 2015, recently approved by Sheikh Tamim bin Hamad al-Thani, migrant workers will now be able to leave the country after giving at least three days' notice to the interior ministry, whose officials will then seek approval from the employer or sponsor. Critics argue that this law is "a sham", and that migrant workers are still at the mercy of their employers. Despite Qatar's announcements earlier this year to reform the Kafala system, migrant workers still suffer under "slave-like" conditions.   Read More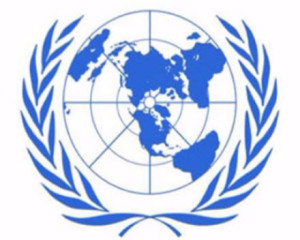 Are you a victim of a human rights abuse in Bahrain, Saudi Arabia or other GCC states?
Document your case with the Special Procedures of the United Nations through ADHRB's UN Complaint Program.