In 2015, Saudi Arabia's Justice Ministry stated that its courts saw 8,016 domestic violence cases in a one-year period. The majority of these cases were reported in Riyadh, Mekkah, and the Eastern Province, and included reports of psychological and physical abuse of both women and children. Because so many cases of domestic violence go unreported, it is difficult to know the actual rate of abuse in Saudi Arabia. The U.S. State Department has estimated that 16 to 50 percent of Saudi wives suffer from some kind of domestic abuse.
With the widespread use of online media to disseminate information, several Saudi women have received global attention for speaking out against domestic violence. In 2004, a Saudi newscaster named Rania al-Baz was severely beaten by her husband and had to be hospitalized. She published photos of her injuries, sparking outrage and enabling public discussion about domestic abuse problems in the kingdom. Additionally, the legal proceedings of Samar Badawi were heavily publicized for exposing the male guardianship system's failure to protect women from their abusive spouses or relatives.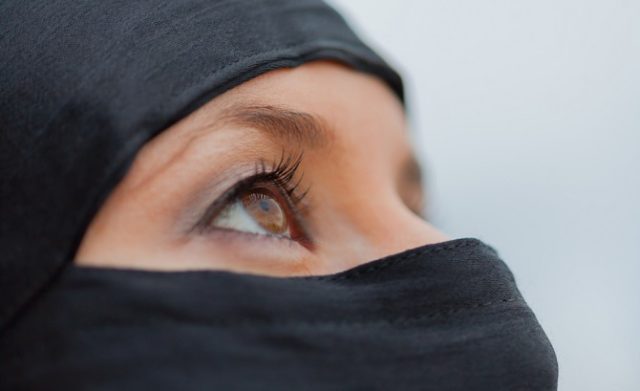 As a result of this recent push for women's rights, the Saudi government has taken some steps to criminalize and reduce violence against women. In 2005, a royal decree established the National Family Safety Program (NFSP) to raise awareness for domestic violence and provide assistance to victims. In 2014, US President Barack Obama presented the NFSP's founder, Dr. Maha al-Muneef, with the State Department's International Women of Courage award for her work to assist victims of domestic violence in Saudi Arabia and to advocate for stronger legal protections against abuse.
Dr. Al-Muneef also served as an advisor to the kingdom's Shura Council when, in 2013, the Council of Ministers enacted the Regulation to Protect Against Abuse. This law defines domestic violence and sets the penalty for crimes of domestic violence between one month and a year in prison, and/or up to 13,300 USD in fines. It also allows women to make complaints about abuse or domestic violence without the approval of their guardians.
While the Regulation to Protect Against Abuse marks legislative progress toward combating violence against women, the fact that Saudi laws are not codified undermines its efficacy. Furthermore, Saudi judges are exclusively male, and they are afforded wide latitude in determining whether an act constitutes criminal abuse or domestic violence. Moreover, as of 2015, the law had yet to be fully implemented, and it is unclear what mechanisms and regulations will be established to ensure its full application.
Recent research shows that more trustworthy social services for abused women are critically needed. In 2008, a prime ministerial decree ordered the expansion of "social protection units," or women's shelters, in several large Saudi cities.
Despite these technical improvements, however, the core guardianship structure driving discrimination and violence against women remains in place. In 2000, the government ratified the Convention on the Elimination of all Forms of Discrimination Against Women (CEDAW) with broad reservations that allow it to retain the guardianship system and prevent women from obtaining equal personal status rights as men. According to a new report from Human Rights Watch (HRW), women in social protection units generally are barred from leaving these facilities without a guardian or mahram to receive them. HRW interviews revealed that a shelter releasing a woman to family members does not necessarily ensure her safety.
Women in the country are still reluctant to report abuse for fear of social stigma or retaliation from family members, who often happen to be the abusers. The authorities continue to refuse service to women at police stations and informally request the permission of their guardians.
With men being the most common perpetrators of domestic violence, it is important to assess the role of male guardians in cases of abuse. It has been argued that the demasculinization associated with the "occupier presence" has manifested physically in the form of domestic violence. Researchers believe that this is often felt by men under authoritarian governments, or in areas of armed conflict, with little opportunity for socioeconomic advancement. To regain a sense of traditional masculinity, which is generally linked to domination and power, men may turn to oppressing the women in their homes with more physical and psychological violence.
Divisive rhetoric by from government officials, religious clerics, and judges in the region further perpetuates these notions of female inferiority. Saudi Arabia convicts individuals of "moral crimes," including sexual relations outside of marriage. The criminalization of these personal activities violates international human rights standards, and moral crimes disproportionately punish women who break gender norms.
Saudi legislation defining domestic violence for the first time in the kingdom's history, as well as the semi-governmental National Safety Family Program, have had some success raising awareness and providing services for victims of abuse. However, structural inequalities within the Saudi legal framework, specifically the male guardianship system, continue to subvert attempts to criminalize domestic violence. Continued failure to address the root causes of violence against women at a systemic level will proceed to undercut women's rights advocacy efforts in Saudi Arabia.
Farah Kader is an Advocacy Fellow for ADHRB.