30 October 2017 – A Bahraini court today convicted 19 individuals on terror charges after an unfair mass trial, with penalties ranging from ten years to life in prison. Fifteen of the defendants were stripped of their citizenship. Among those convicted were former Al-Wasat journalist Mahmood al-Jazeeri; Husain Abdulwahab Husain, son of imprisoned opposition leader Abdulwahab Husain; and Mohammed and Ali Fakhrawi, nephews of Al-Wasat cofounder Karim Fakhrawi, who was tortured to death by the National Security Agency (NSA) in 2011. Americans for Democracy & Human Rights in Bahrain (ADHRB) condemns the continued judicial harassment of media and opposition figures and their families, and calls on the Government of Bahrain to release and reinstate citizenship for all individuals arbitrarily targeted by the authorities.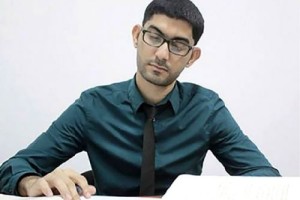 Bahraini security forces first arrested Mahmood al-Jazeeri on 28 December 2015, when police raided his apartment and confiscated his laptop and mobile phone. According to reports received by ADHRB, the security forces did not present a warrant, nor did they inform him or his family of the cause of his arrest. Mahmood worked as a journalist for Al-Wasat, which was the only independent newspaper in the country until its arbitrary suspension and closure earlier this year. He is well known for his past coverage of political detainees and the actions of the National Assembly, and international press freedom groups like Reporters Without Borders and the Committee to Protect Journalists have called for his release. Today, he was stripped of his citizenship and sentenced to 15 years in prison.
Mohammed Ahmed Ali Fakhrawi and Ali Ahmad Ali Fakhrawi are the nephews of Karim Fakhrawi, a businessman and cofounder of Al-Wasat who was tortured to death by the NSA in 2011. Mohammed is also an activist who helped establish the Bahrain Rehabilitation & Anti-Violence Organization (BRAVO), a rehabilitation center that has received funding from the United Nations. The two brothers were arrested on 18 September 2015, and were denied consistent and unimpeded access to a lawyer. ADHRB has documented how Mohammed and Ali were both severely tortured in custody, with security personnel insulting their religion and taunting them about the death of their uncle. They sexually assaulted Mohammed and forced him to provide a false confession to terror crimes by threatening to rape his wife. Mohammed and Ali Fakhrawi were today sentenced to life imprisonment and citizenship revocation, the latest reprisal against the Fakhrawi family after two other members were arbitrarily expelled from Bahrain in recent years.
Husain Abdulwahab Husain is the son of prominent opposition political activist Abdulwahab Husain Ali Ahmed Esmael, one of the high-profile leaders sentenced to life imprisonment in the aftermath of the 2011 pro-democracy protests. The authorities arrested Husain Abdulwahab on 6 January 2016, after which he was reportedly blindfolded and interrogated for nine days until he signed a false confession that he was unable to fully read. Bahraini state media broadcast terrorism charges against Husain Abdulwahab on the day of his arrest, including allegedly joining a terrorist group and spying for a foreign country, but his family states that he only learnt of his charges after signing the confession. Husain's health had declined in detention as a result of the authorities' failure to provide access to adequate care. Officials reportedly beat him after he launched a hunger strike in protest. Today, like the Fakhrawis, ADHRB can confirm that Husain Abdulwahab was stripped of his citizenship and sentenced to life in prison.
"Bahrain's judiciary is overtly politicized and lacks independence from the security establishment," said Husain Abdulla, ADHRB's Executive Director. "The Bahraini government continues to use broad and draconian anti-terror legislation as a dragnet to arbitrarily imprison nonviolent civil society actors – like journalists, political activists, and their families – as if they're actually criminals. If key security partners like the United States only increase cooperation while failing to pressure Bahrain to curb these abusive and destabilizing practices, they risk becoming even more complicit in the ongoing human rights crisis."
With these new sentences, the Bahraini government has added to the country's estimated 3,000-4,000 political prisoners, as well as the nearly 500 people stripped of their citizenship since 2012. As noted by the United States (US) Department of State in its recent Bahrain Country Report on Terrorism, broad anti-terror legislation – mixed with the politicization of counter-terror measures in the kingdom – "threatens to conflate legitimate prosecutions of militants with politically-motivated actions against mainstream, nonviolent opposition and Shia community, including Shia clerics," and today's ruling has further underscored these concerns. ADHRB condemns the authorities' use of such excessive anti-terror powers to target civil society actors and their relatives for reprisal, and calls on the government to release all individuals arbitrarily detained and to impartially investigate reports of torture and coercion.