The Bahrain 13 are a group of opposition leaders, rights activists, bloggers and Shi'a clerics arrested in connection with their role in the February 2011 protests. They played an influential part in the protests including mobilizing the public opinion against the government, organizing protests and shaping legitimate political demands. This month they are featured in the Champions for Justice to shed light on the escalation of prisoner abuse in Bahrain. The Bahrain 13 in particular have been subjected to mistreatment since they were first arrested in 2011, which was well documented by the Bahrain Independent Commission of Inquiry. More recently, they have been separated from the rest of the prisoner population and made to wear uniforms designating them as criminal convicts, unlike other political prisoners.
Dr. Abdujalil al-Singace is a mechanical engineer, prominent blogger, and human rights activist who has promoted human rights as a member and leader of multiple political societies. In 2011, Dr. Singace was arrested in the peaceful protest movement. Dr. Singace was subjected to torture and ill-treatment, including forced standing, verbal and sexual assault, beatings, and prolonged solitary confinement. In June 2011, he was sentenced to life in prison for allegedly plotting to topple the government. Dr. Singace continues to face deteriorating health conditions as a result of torture in addition to his previous medical ailments that have only worsened under the minimal care provided while he remains in prison. Since March 2015, he has been on a hunger strike to protest the mistreatment of Jaw prison detainees. As of April 1st, Dr. Singace has been in al-Qala's hospital and there is serious concern of his deteriorating health.
Abdulhadi al-Khawaja is a leading human rights defender who played a prominent role in Bahrain's 2011 peaceful protests movement. In April 2011, government forces stormed his daughter's apartment, severely beat him and arrested him. Al-Khawaja was sentenced by a military court to life in prison based on confessions obtained under torture. Since his arrest, Al-Khawaja has been subject to many instances of abuse from his captors and has engaged in multiple hunger strikes to protest prison conditions. The Government of Bahrain has refused to investigate these allegations and al-Khawaja has been denied adequate care since his detention, despite the fact that he is at risk of further health complications.
Abdulwahab Hussain is a philosopher and social critic with a long history of activism in Bahrain. Hussain worked as both a teacher and a social worker until he was dismissed from his posts on account of his political activities. He joined many human rights defenders in organizing the 2011 protest movement against the Bahrain government and was subsequently arrested on March 17, 2011. He and his daughter were both beaten during the arrest and Hussain was subjected to torture and mistreatment during his incarceration. Hussain has been consistently denied access to medical care while in prison, despite his suffering from a chronic neurological disorder.
Hassan Mushaima is a Bahraini Political activist, teacher and Secretary General of the al-Haq movement. In 2011, Mushaima was tried in absentia while receiving medical treatment in the UK for allegedly plotting a coup. The government of Bahrain dropped their previous charges as a concession to the opposition and as a result Mushaima returned to Bahrain. However, in March 2011, in an apparent change of heart, security forces arrested Mushaima. Despite his advanced age and frail health, Mushaima was subjected to all forms of torture and ill-treatment. During his trial, he was not permitted to testify, nor was his lawyer allowed to speak in his defense. He was sentenced to a life in prison by military court. Despite the fact that his medical condition requires immediate attention, he has been denied adequate medical treatment and necessary checkups. In April 2014, Mushaima's family announced that he was cancer free, but currently still continues to serve his life sentence in prison.
Sheikh Abdulhadi al-Mukhodher is a Shia cleric and prominent opposition activist. In March 2011, he was arrested and held in solitary confinement. He was sentenced to 15 years in prison on charges including "plotting to overthrow the government" in a military court trial deemed unjust by many international human rights organizations. Al-Mukhodher was previously arrested for his participation in opposition politics in 2010. During his time in prison, authorities forbade his family from asking him about torture, looking for signs of injury under his clothing or giving him news on the situation outside. In January 2013, his final appeal was rejected, resulting in severe limits on visitations. He went on a hunger strike in February 2013 to protest the ban on visitation and his treatment in prison.
Mohammed Hassan Jawad is a well-known, independent human rights activist, who has campaigned specifically for human rights on behalf of detainees and prisoners. He has been arrested multiple times for his relentless criticism of the Bahraini government's human rights. In 2011, he was arrested after publically condemning the King and calling for the release of several detained human rights defenders. Mohammed has been sentenced to 15 years in prison on charges of "conspiring to topple the regime and collaborating with terrorist organizations". In prison, Mohammed suffers serious health issues as a result of alleged torture, including being hung by his hands and beaten with a hose, electrocution and sexual harassment.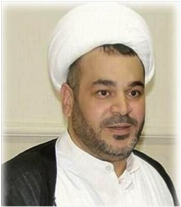 Mohammed Habib al-Miqdad is a prominent Bahraini-Swedish religious leader, scholar, social activist, and president of Al-Zahra Charity Institution for Orphans. He is well-known for speaking out against injustices related to corruption, discrimination, arbitrary detention and torture. After his arrest in April 2011, al-Miqdad claims he was blindfolded, handcuffed, and repeatedly tortured by the son of the Bahraini king, Nasser Bin Hamad. In June 2011, al-Miqdad was sentenced to life in prison for inciting attacks on policemen and plotting to overthrow the Bahraini monarchical government and "establishing a terrorist organization abroad." In 2013, he was admitted to the hospital due to severe stomach pains which lasted over a year before the Bahraini authorities allowed him treatment. Doctors confirmed that his difficulty ingesting food was a direct result of severe torture and injury to the abdomen.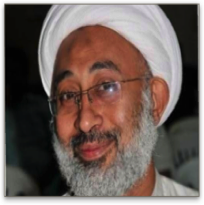 Sheikh Mirza al-Mahroos is a prominent religious leader and vice president of Al-Zahraa Society of Orphans. Al-Mahroos was violently beaten and arrested during an early morning house raid on 1 April 2011. Over a period of two months in prison, Al-Mahroos was allegedly subjected to daily beatings, sexual harassment, verbal abuse, and humiliation. Al-Mahroos also reported that he suffered from severe pain both in his legs and his stomach that the authorities refused to provide adequate medical treatment for. Despite having the proper documentation, Al-Mahroos was not permitted to visit his wife who later died in early 2014 from a chronic disease. Al-Mahroos' daughter, Zainab, who was born 28 days after his arrest, has been denied a passport without proper justification from the authorities. Al-Mahroos was sentenced to a 15-year prison term on charges of conspiring against the government and plotting to overthrow the regime and is currently serving his sentence in Jaw Prison.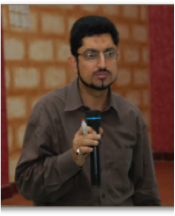 Salah al-Khawaja, brother to Abdulhadi al-Khawaja, is a well-known political activist. During the uprising in 2011, he sought to document events and contact international media. In March 2011 during his arrest, he was thrown from the roof of the house on the orders of the commanding officer. While in detention, Al-Khawaja was subjected to torture and ill-treatment that included beatings, being doused with cold water, having guards spit in his mouth, as well as being forced to kiss the shoes of his interrogators. In April 2015, he and his brother were prevented from attending the funeral of their eldest brother Abdulaziz, who passed away while they were in prison. He is serving out a 5 year sentence in prison.
Ibrahim Sharif is a leading opposition politician and General Secretary of the Wa'ad Party. He is an advocate for peaceful and moderate reforms towards democracy and the rights of the Shia majority in Bahrain. He is known for his ideas and speeches about a range of political issues, and his loyalty to the Arab culture. In prison, he has been subjected to torture, beatings, humiliation and verbal abuse. He has been routinely denied contact to his family. Following a series of unfair trials, Ibrahim is now serving five years in prison for his peaceful protests and advocacy for justice, rights, and democracy in Bahrain.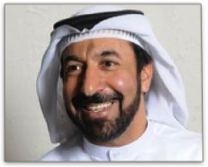 Mohammed Ali Ismael is a political activist and close relative of Abdulwahab Hussain. He was arrested on 23 March 2011 and detained for two weeks at Al Qa'lah, where was subjected to electrocution during interrogations in an attempt to extract a false confession. The interrogations took place without the presence of any legal counsel. Ismail was tried and sentenced to 15 years in prison by a special military court on charges that included "collusion with a terrorist organization" and "plotting to overthrow the regime."
Sheikh Saeed Al-Noori is a religious cleric and member of Al Wafaa. Al-Noori has been known to speak out and criticize the government on human rights violations. He was arrested on 15 August 2010 by the security forces for unspecified activities intended to "undermine security and stability in the country." Before his arrest, he had participated in the organizing of demonstrations demanding the release of detainees and prisoners. At his hearing before the public prosecutors on 28 August 2010, Al-Noori showed signs of beatings and possible torture on his hands and feet. He stated that he had been hung by his arms, handcuffed, and beaten. Al-Noori was released on 28 February 2011, but was arrested again by security forces on 17 March 2011 during a home raid because the government viewed him as being "closely aligned with those seeking more radical changes in the power structure." The alleged torture continued even during his second arrest and Al-Noori was sentenced to life in prison.
Sheikh Abduljalil Al-Miqdad is a prominent political leader and the founder of the Al Wafaa, a Shia opposition political group in Bahrain. In 2010, due to his political views, he was prohibited from leading prayers. In March 2011, he was arrested and allegedly subjected to torture including being beaten with belts, being spat on and being drenched in water. After his arrest, he went through a humiliating three hour interrogation by an individual who identified himself as the personal representative to the King. The authorities then allegedly threatened to rape his wife if he did not apologize for his actions on camera. Sheikh Abduljalil is currently still in prison serving a life sentence.
We call on the Bahrain government to investigate allegations of torture & mistreatment of the Bahrain 13 and all other prisoners. We also urge them to provide adequate medical treatment to all of those suffering from ailments as a result of this alleged mistreatment as well as any pre-existing conditions. Finally, we call for the immediate release of the Bahrain 13 from prison and all prisoners of conscience currently detained in Bahrain.